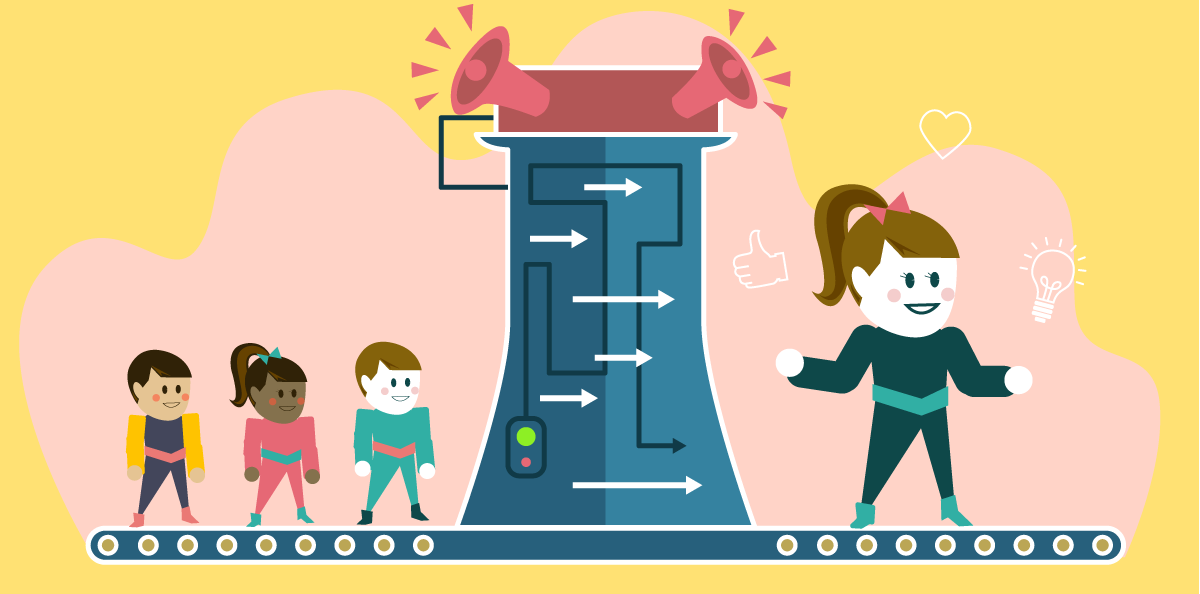 Employer branding is a company's work with marketing itself as an attractive work place. This work requires participation from management, HR, communication people and more.
Creating an attractive E-Brand is a complex task. There is not a free choice on all shelves. The company's culture in a broad sense is something you must be honest about. You also have to cover how the company's / the institutions current E-Brand is perceived and how Winning Positions look with the people you want to attract (e.g. computer scientists, engineers, programmers, stainless steel welder). – Winning Positions can also vary with age, sex and geography.
The employer brand is a perception of the company as an employer with its own employees, potential employees (target groups) and influencers. All companies have an Employer Brand regardless of whether they work with it or not. – But if you want to attract good employees in a time where companies are fighting for the best employees, you are forced to obtain sharp profile on what we call Winning Positions. That means the best employer positions that the attractive applicants are will be drawn to.
Generally a Winning Position for highly educated people in 2019 is
(according to a Ballisager survey):
That you can improve skills at the company (62%)
That you get good colleagues at the company (62%)
That good values are complied at the company (44%)
---

---
This is how Aalund cooperates with companies / institutions on Employer Branding

PRELIMINARY WORK:

Aalund, in cooperation with management, HR and the communications department carries out a series of preliminary studies:
1. Top management

By individual meetings or joint meetings we uncover the management's:
Perception of the current Employer Brand
Assessment of possibilities / obstacles for adaption
Wish for direction / contents of a new / adjusted Employer Brand
2. Line Managers (and other managers)

Perception of the current Employer Brand
Involvement in adjusted Employer Brand
3. Employees
Perception of E-Brand
Possibly specific target groups
Employee representatives
4. Former employees
Perception of E-brand
Possibly specific target groups
5. Potential new employees

Perception of our company's / institutions E-Brand
Possibly at influencers / media
In cooperation with management and HR a conclusive memo based on the 5 completed studies 1-5 is compiled.
---
The memo is used to prepare the company's:
A.    Branding strategy
The strategy sets the goal with the E-branding, the main roads / main content of the brand that you strive to obtain. Furthermore a communications platform that everyone can refer to and use.
B.    Branding activities

The branding plan is split into an internal and
external activity plan;
including:
Employer advocacy
(the use of the employees themselves as a spokesperson)
Social media (Facebook / LinkedIn)
Website (has to reflect the chosen E-brand values)
Job ads (ditto)
Company visits
(professional events for selected professions)
Educational institutions
(e.g. law firms work intensely from year 1 of law school)
Mentorships are offered to students in desired target groups
Aalund endeavours to carry out efficiency measurements on the E-branding every 6th month. This happens to make sure that there is an effect – and in the desired direction. Furthermore the efficiency measurement results are used to adjust the branding-activities. – Finally, the efficiency measurement result can expectedly support the recruitment work itself. If the company e.g. has put itself in Winning Positions with certain professions this can be published and have a self-perpetuating effect.
---