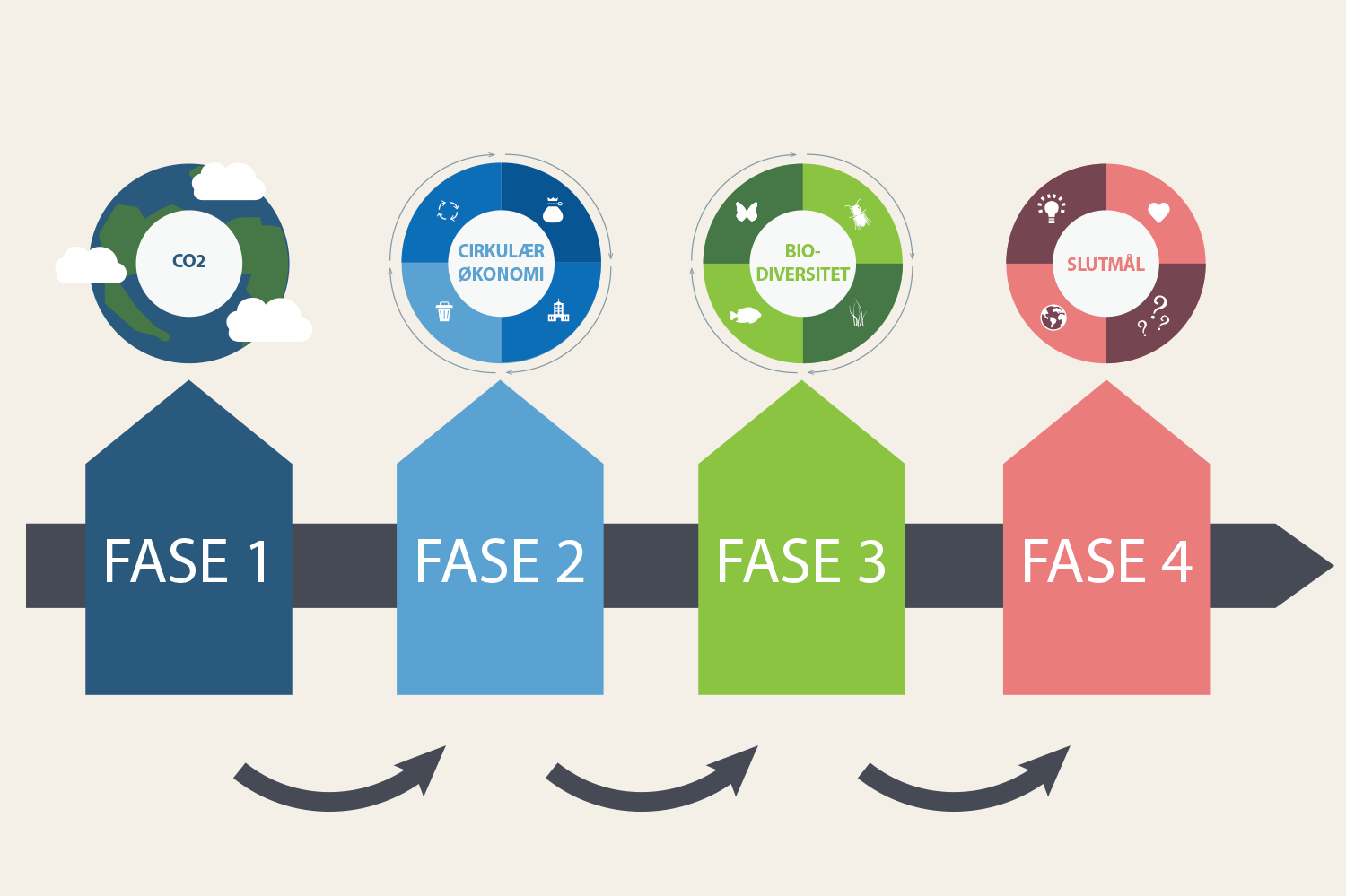 Fase 1. Klima-begrebet forstået som CO2-reduktion fører typisk til ændringer på energiområdet. Det er både et image- og omstillingsmæssigt vilkår, som vil påvirke stort set alle.
Fase 2. Cirkulær økonomi. Her er "bæredygtighed" i fokus. Det er økonomisk rentabelt "genbrug". Der vil blive udviklet flere forskellige "modeller/løsninger" på cirkulær økonomi. – De fleste ledere i dag uafklarede. Få inspiration fra andres løsninger, men nytænkning kan øge konkurrencekraften.
Fase 3. Biodiversitet skal genetableres. Og byerne skal have mere natur. Og der skabes løsninger på kommende vejrforandringer. Fx stigning i vandstanden. – Det kan have potentiale til store skred i værdiansættelser. Positive eller negative.
Fase 4. Højeste niveau er, at man kun bruger ressourcer, der kan gendannes. Her er der store muligheder for at skabe unikke konkurrencemæssige fordele. Og for innovativ tænkning.
HVOR LANGT ER I KOMMET MED JERES FORRETNING?   Måske vi kan hjælpe?
---