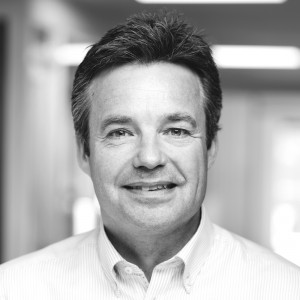 Morten Mau Kai
Areas of expertise: Strengthening of Competitive power, Brand development, Customer relation development, Customer orientation development of companies
Thesis: Customer-driven strategic management
Professional profile
Morten Mau Kai began his business career at the company Stibo, where he handled various market oriented positions in Denmark and USA.
At Aalund, he has been assisting the largest B2B companies in Denmark and Scandinavia in strengthening relations and increasing additional sales to their main customers for more than 20 years. This has included improving professionalism and digitalizing work flows when it comes to strategic key accounts.
His broad industry experience ranges from the finance sector, other professional service industries (revision, consulting, investment, real estate, legal), and offshore suppliers – and to large international wholesale and export companies with customers worldwide.
He has assisted significant B2B companies with data based brand development, tracking, and strengthening of competitive power in the Nordic countries as well as in the rest of the world.
At Aalund, Morten Mau Kai works with new research and advisory concepts and, among other things, he has developed Sales Guard®, Brand Optimizer® and Competitive Power Manager®.
Currently, he is introducing the boards of the largest B2B companies in the country to his latest business concept, "Customer-driven Strategic Management" which ensures genuine customer orientation in a continuous strategy and business development.